The time in North Cyprus is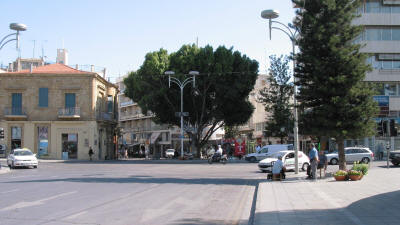 Freedom Square
Freedom Square (Platia Eleftherias) is found at the southern end of Ledra Street, alongside the D'Avila Bastion. It is a major link between the old (walled) and new cities.
Originally built as a wooden bridge in 1882 in order to aid transport within the rapidly expanding city, it was replaced with a concrete one, which survives to this day.
Before being given its current name, it was known as Metaxas Square, in honour of the Greek dictator General Mataxas, who during the second Word War, refused to give Mussolini permission to cross on to Greek territories (An act celebrated on the 28th October every year).
Freedom Square is not actually a square. Rather it is a 4-lane one-way street linking the two parts of the city. It has long been the focus of high profile events in the city, such as political rallies, sporting events and national celebrations. A commemoration of one such political event from President Tito's visit in 1964 can still be seen on the pavement. It consists of a large rock, with poles sticking out of it, giving every impression of a tank trap, waiting in anticipation of the Turkish invasion expected any minute down Ledra Street!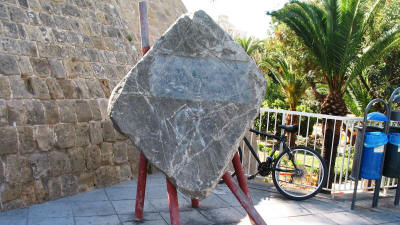 The Tito "Tank Trap"
With the development of the old city, the emphasis of the city centre is gradually moving towards Phaneromeni square at the other end of Ledra Street.
In 2005, an archaeological competition was announced to redesign the square. this was won by the British-based, Iraqi architect, Zaha Hadid. However, her plans have met with a great deal of criticism, not least because she didn't visit the city, relying on Google Earth for her inspiration.
Should the plan ever go ahead, Freedom Square will become more pedestrian friendly, having links down to the moat, which the architect sees as "a Green Belt which, as a necklace, surrounds and unifies the Venetian wall and can become Nicosia's main park."
Time will tell if this project goes ahead, but with the existing usage of the moat in both the north and south parts of the city, and given the political will at the time of writing, a park surrounding the entire wall is not unfeasible.
See the location in Google maps
Back to South Nicosia Index