The time in North Cyprus is
Thursday 2nd August (Paris)
Boy did it rain last night. My room is in the eaves of the hotel, so I was getting the rain drumming on my roof all night. I was just about to go out this morning wearing my emergency plastic mac, but I spotted a bit of blue sky, so it went back into my room.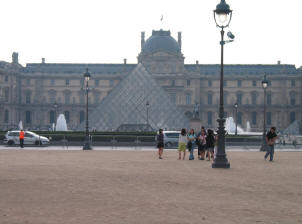 The Louvre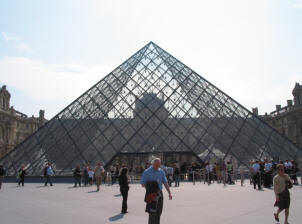 The Famous Pyramid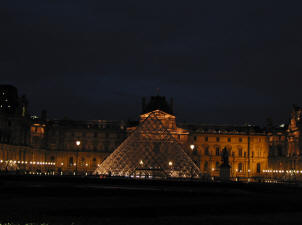 The pyramid at night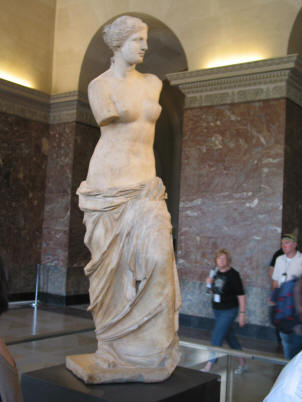 The Venus de Milo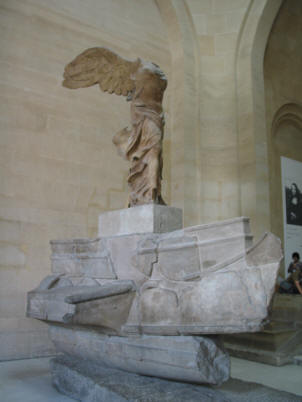 Victory of Samothrace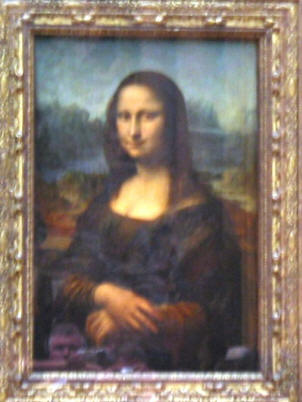 The Mona Lisa
Visited the Louvre this morning. Got to say it's not what I expected. To start there is a huge shopping mall as part of the complex. I also didn't know that when they were doing excavations a few years back, they found the walls of the citadel that was originally on the site. These have now been rebuilt which gives the whole complex the feel of a cross between Bluewater, the Tower of London, the British museum and the Tate.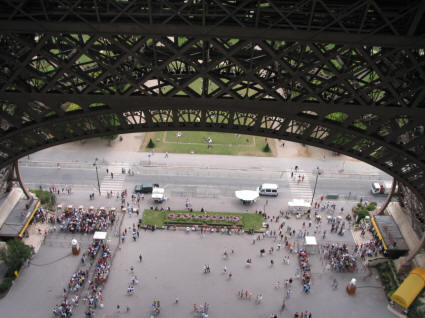 View from the First floor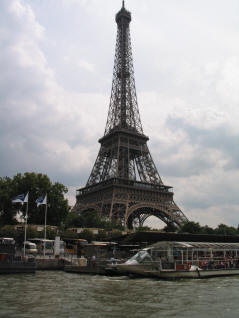 The Tower From the River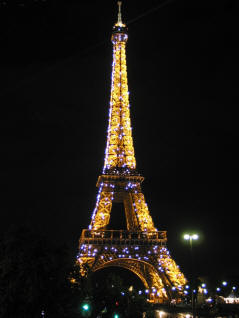 The Tower at Night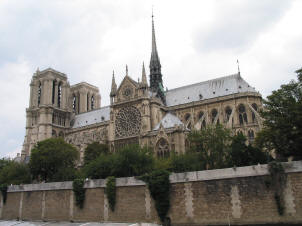 Notre Dame from the River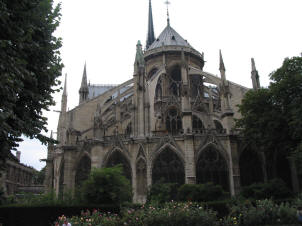 Notre Dame
One surprise is that they actually encourage photography, unlike London where if you tried to use a camera the attendants would be drawing lots to see who could jump on you from the greatest height!
From there I took a boat to the Eifel Tower for lunch on the first floor. (No time to go higher as the queues were horrendous.)
Back to the boat again for a trip to Notre Dame and a look it its Gothic architecture. Interesting to compare this with the French influence in TRNC.
By the time I'd finished that lot I was shattered, and could have done without my bus tour held over from yesterday. But hey! I'm Scottish and I'd already paid for it! The tour round Paris was well worth the effort, however, and made me realise just how much there is to see in this city.