The time in North Cyprus is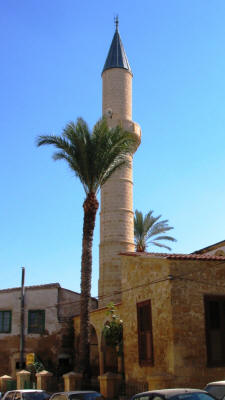 Turunclu Mosque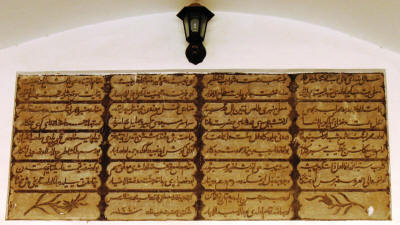 Inscription Above the Door
Turunclu mosque, which is found at the western end of Arasta Street, is constructed with cut stones on a platform above road level.
The congregational area is L-shaped, with a wooden ceiling, in a similar style to Yenicammi mosque. The gallery, supported by wooden columns with ornamented capitals, is for women.
To the north, its facade consists of six tapered arches on circular columns. To the west, there are four tapered arches.
Above the doorway is an inscription explaining that the mosque was built by Seyit Mehmet Emin Aga, Ottoman governor of Cyprus in 1825.
See location in Google maps.
Back to Nicosia Index.