The time in North Cyprus is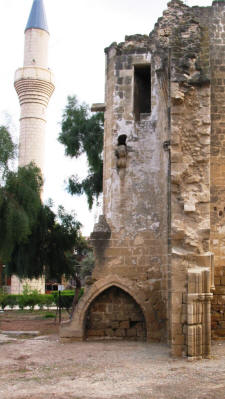 Original and New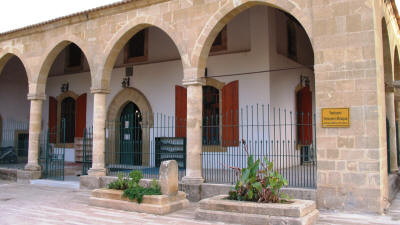 Yenicami Mosque
This building, which was turned into a mosque in 1571, was originally a 14th century church. It was demolished around 1740, leaving the remains of the minaret and an obvious gothic structure. A new mosque (yeni cami) built next to the ruins of the old, and the neighbourhood given the name of Yenicami.
Nearby, there are four old Turkish tombs belonging to the Menteszade familly of the first Ottoman chief Judge in Cyprus.
In 1979, the minaret of the new mosque was classified as dangerous, and was torn down and replaced.
See location in Google maps.
Back to Nicosia Index.