The time in North Cyprus is
Apostolos Andreas Monastery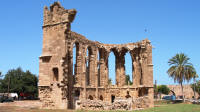 St George of the Latins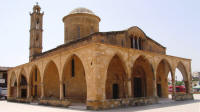 St Mamas Monastery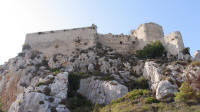 Kantara Castle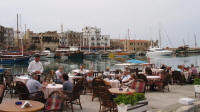 Kyrenia Harbour
Welcome to Whatson-Northcyprus
A Guide for Residents and Visitors
***Stop Press***
The events calendar has been revised, extending it much further into the future.
Holiday dates are now shown till 2050 for both the TRNC and the RoC.
______________
As it's name suggests, whatson-northcyprus.com is concerned with what's on in North Cyprus.
We have split northern Cyprus into seven geographical areas:-
Dipkarpaz
Famagusta (Gazimagusa)
Guzelyurt (Morphou)
Iskele (Trikomo)
Kyrenia (Girne)
Lefke
Nicosia (Lefkosa)
Our "Main Towns" section will give you background information about these towns. Our "Exploring" section has an index of places of interest nearby. (Although on driving around, we sometimes discover a place of interest that is not in any reference book, but deserves to be added) The web site policy is that we only put information on this site when the particular place of interest has been visited and photographs taken. Therefore it will take a little time to provide full information on all places listed in the index.
In addition, we have sections on the history of Cyprus, Leisure activities, and a 15 day weather forecast for each town.
Finally, as you would expect with a web site named whatson-northcyprus, we have a calendar of events for north Cyprus. This section is regularly updated, and we work as far ahead as possible.
This site is intended for both visitors to, and residents of North Cyprus. Please enjoy it.
If you have any comments on the site, in particular if you are organising or know of anything that could be included in our What's on section, please contact us.