The time in North Cyprus is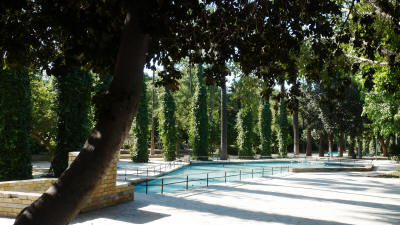 The Municipal Gardens
Situated to the south of the Paphos Gate, these are the largest municipal gardens in Nicosia.
Construction of the gardens started in 1901, and they were named Victoria Gardens, in honour of Queen Victoria. It was reconstructed in 1968, and again in 2005 when an area was renamed The Garden of Peace.
The park is a pleasant place to relax, away from the bustle of the city, and is a welcome oasis of shade in the heat of the Summer sun. It features pathways, seating areas, and a good children's playground. There is also a pond area, aviaries, and during the summer months, a cafeteria.
On most, Sundays, weather permitting, a large outdoor market is held here.
The Cyprus Museum and the Municipal Theatre are alongside the gardens.
See the location in Google maps
Back to South Nicosia Index