The time in North Cyprus is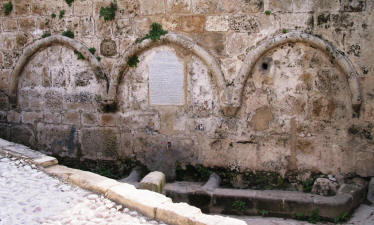 The Fountain
The fountain, which was built in 1841, is next to the Agha Cafer Pasha Mosque. The northern side has three arches, and is typical of the Ottoman design in the mid 19th century.
In the middle arch there is a crescent, a coat of arms and branch figures carved into the stonework.
The fountain is still in use.
See the location on Google Maps
Back to Kyrenia index.