The time in North Cyprus is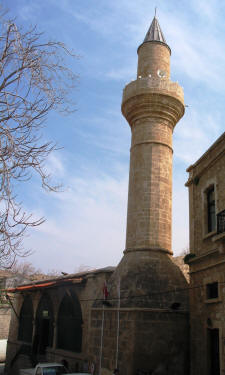 Agha Cafer Pasha Mosque
The mosque is on Agha Cafer Pasha Street, right behind the harbour. It is named after the Ottoman landowner who donated the land where it is built.
The rectangular building has three main rooms and a single minaret.
The building, in an obviously Ottoman style was built in the 1580s, although some sources claim the building was converted from a Lusignan warehouse.
Alongside the mosque, is the Hasan Kavizade Huseyn Efendi fountain.
See the location on Google Maps
Back to Kyrenia index.