The time in North Cyprus is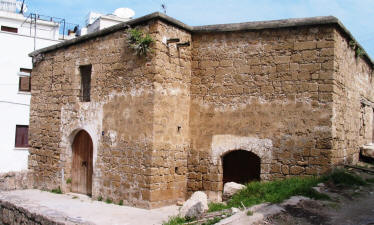 Chyrosopolitissa Church
This is the oldest church in Kyrenia, and can be found next to rear entrance of the Folk Arts Museum. It is thought to date back to the early 14th century.
Although roof-less, there are some interesting relief carvings on the exterior, especially around the walled up Gothic archway. This building is being rented by the National Trust of Northern Cyprus who are trying to raise the funds to erect a new roof and eventually use the church as their headquarters.
See the location on Google Maps
Back to Kyrenia index.