The time in North Cyprus is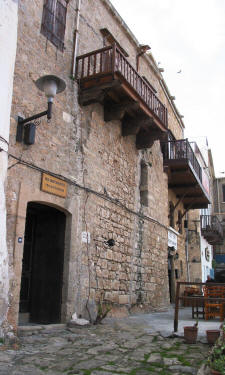 Kyrenia Folk Arts Museum
The Kyrenia Museum of Folk Art, opened in 1974, is thought to date back to Venetian times. It overlooks the harbour, and is a fine example of a building which traditionally housed Cypriots. These buildings, consisting of a ground floor and an upper, floor had their entrances opening to the harbour.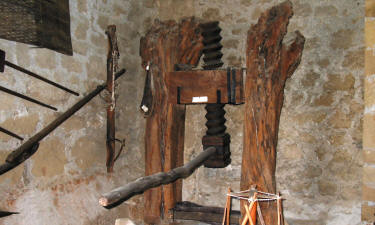 Olive Press
The house contains many traditional Cypriot items. On the ground floor there is an olive oil press, a plough and agricultural instruments. There is a room for a watchman on the stairway leading to the upper floor.
The first room on the upper floor has examples of handiworks from various areas of Cyprus displayed in glass cabinets.
The second room was used as a kitchen, and has displays of water jugs, wooden mortars, wine bowls and ceramic bowls.
The third and largest room was used as a bedroom. In the middle of the room there is a wooden bed, with a wooden cupboard and a cabinet containing various women's and men's clothes.
The museum is currently closed for renovation, and is due to reopen some time in 2011.
See the location on Google Maps
Back to Kyrenia index.