The time in North Cyprus is
After the siege of Famagusta in 1571 the Venetians were expelled from the city by the Ottomans. They decreed that no non-Moslems would be allowed to live within the walled town. Consequently, Famagusta expanded to the south. This new town was known as Varosha (Maras in Turkish).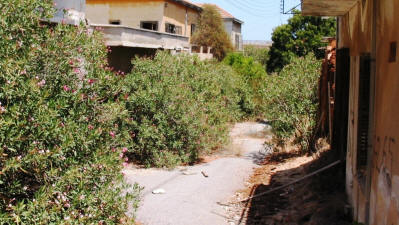 Overgrown Streets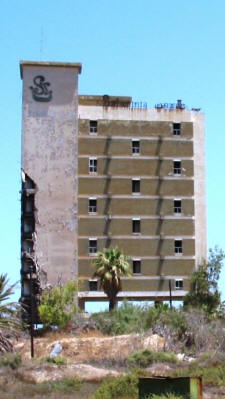 A Crumbling Hotel
In the 1970's, with the decline of Beirut as a holiday destination, Varosha stepped in. Many new high rise building were constructed to cater for the increasing number of tourists, and by 1974, Famagusta, and in particular the suburb of Varosha had become the number one (almost the only) tourist destination on the island.
In 1974, during the Turkish intervention, Turkish Cypriots from the surrounding areas had sought refuge inside the walled city. Greek Cypriots, on the other hand, mainly congregated in the Varosha area of the town. As the Turkish forces approached, most of the population of Varosha, around 40,000, fled to the south. Thinking they would be back within days, most of them left all their possessions behind.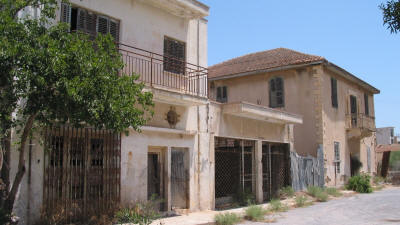 Properties Abandoned in 1974
After the cease fire, Varosha was made part of the UN buffer zone, although it is still controlled by the Turkish military, and with the exception of the Agios Ioannis Church & Icon Museum, access is restricted to UN and Turkish military personnel. There are, however, various areas where the view into the restricted area is quite good.
Since 1974, the town has remained untouched. Weeds have taken over the streets, the buildings are gradually crumbling, and the beach is deserted.
Reopening of Varosha is one of the bargaining chips used by both sides, but has proved to be a constant stumbling block. The south wants to reclaim it, but is not prepared to accept the north's contention that although the Greek Cypriots lived there, the land was leased to them by an Islamic charitable foundation.
Varosha would have been returned to the Republic of Cyprus as part of the Annan Plan, but the plan was rejected by the Greek Cypriot voters.
See the location on Google maps.
Back to Famagusta index.