The time in North Cyprus is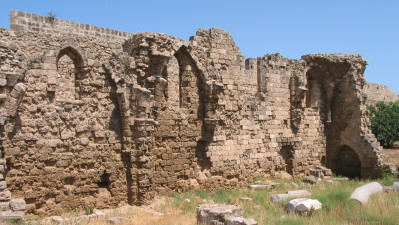 St Anthony Church Ruins

St Anthony's church is near the sea gate on the eastern wall of Famagusta.
It was built around the 14th century as part of a hospital complex, and was a cross between a Byzantine building and a Gothic one.
All that remains now are some ruins.
See the location on Google maps.
Back to Famagusta index.