The time in North Cyprus is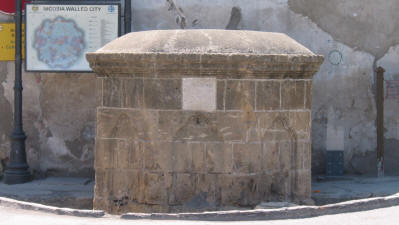 Zehri Fountain
The Zehri fountain is situated at the junction of Aahra Street and Tanzimat Street. It is an octagonal planned structure, built on a low platform, with a reservoir constructed from cut stones.
There are spouts in the small niches between the arches surrounding the eight edges of the fountain.
The fountain was built by Hasan Mutallip in 1910, and restored by the Antiquities Department in 1977, according to its original design.
See location in Google maps.
Back to Nicosia Index.