The time in North Cyprus is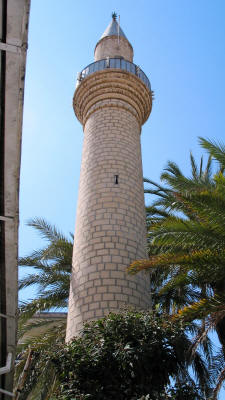 The Rebuilt Minaret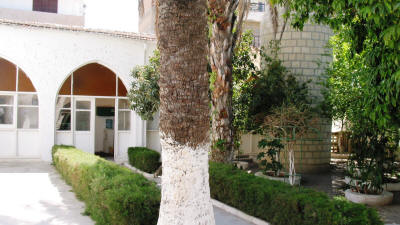 The Laleli Mosque
This small mosque is in a courtyard off Ali Ruhi Street, and if you didn't know it was there, it would be easy to miss.
It is said that the building was converted to a mosque from an old medieval chapel. In 1828 it was restored by Ali Ruhi Efendi, the then Governor of Cyprus.
The original minaret of the building which was added by the Ottomans, had outstanding features, including a tulip design made of lead, thus giving the name "Laleli", which means tulip in Turkish, to the mosque.
Unfortunately, the original minaret was in danger of collapse and had to be demolished. It was replaced by the present minaret, which is nothing special. The mosque is still in use as a place of worship.
According to Evkaf (the trust fund for Islamic buildings in Cyprus), there used to be a small school building attached to the mosque. All trace of this has, however, disappeared.
See location in Google maps.
Back to Nicosia Index.