The time in North Cyprus is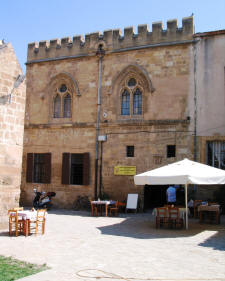 The Chapter House
The Chapter House is a two story building to the south east side of St Sophia Cathedral (Selimiye Mosque). It is reputedly the oldest domestic building in Nicosia, and probably dates from the 14th century.
This was a place where priests from the Cathedral used to gather. Today it is used as a restaurant and a local meeting place for the "Friends of Museums" and the "Mountaineering" societies to meet.
See location in Google maps.
Back to Nicosia Index.