The time in North Cyprus is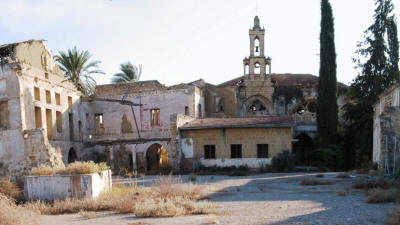 The Armenian Church From the North (Before Renovation)
This 13th century Armenian monastery is located on the edge of the Arabahmet area.
It is believed that the original church, known as the Benedictine Abbey of Our Lady of Tyre, was founded as a principal convent for the women of Cyprus following the fall of Jerusalem and the expulsion of all religious orders from the city in the 8th Century.
In 1308, the Lusignan king, Henry II, ordered the construction of a new convent. However, the king fell from power and this was never completed. Even today, the building still bears the characteristics of a church built in the first decades of the14th century.
When the Ottomans arrived in 1571, it was handed over to the Armenians as a reward for their siding with the Ottomans. They were, however, expelled from the area in 1963 on the grounds that they had allied themselves with the Greek Cypriots.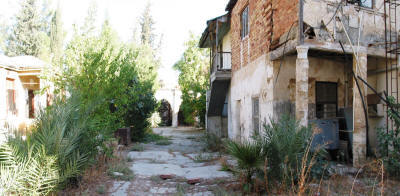 The Armenian Church From Victoria Street (Before Renovation)
When the city was divided in 1963, the church found itself right on the border between north and south, and it was fairly comprehensively trashed. In more recent years, squatters moved in, causing further damage. These however,were removed in readiness for the extensive refurbishment of building.
The existing building is Gothic in style and consists of a 20m square nave, with a semi-octagonal apse, cross vaults and an arch covering the western part.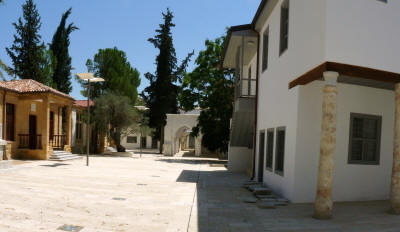 View from Victoria Street (After Renovation)
At a later stage, a small bell tower was added on the north eastern wall, and convent buildings were constructed north of the church, although they were never completed. To the east of the nunnery buildings is the sarcophagus of Lady 14th and 15th centuries.
The more modern buildings in the churchyard were used as a kindergarten prior to 1963, but they were abandoned after that time.
Although in a sad state of repair, the Armenian church and monastery has been selected for preservation because it provides an opportunity to preserve a site of great historical and cultural significance for the whole island. The renovation, which will take around 3 years to complete, was started in early 2010. In July 2012, renovation of the main church buildings was completed. Work continues on surrounding buildings which will be used as a cultural and educational centre. Because of the on-going building work, the church is only occasionally opened.
See location in Google maps.
Back to Nicosia Index.