The time in North Cyprus is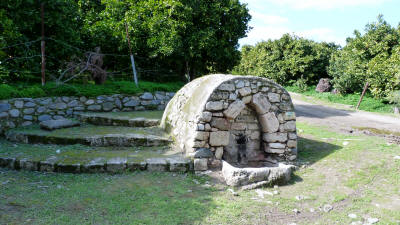 Acendu Fountain
The Acendu fountain is found in the eastern part of the town, in the area which takes its name from it.
Situated in the foothills of the Troodos mountains, Lefke was served by a system of aqueducts and springs to provide its water supply. This fountain was one of them.
It was thought to have been built diring the 15th or 16th centuries during the Venetian rule of Cyprus. Prior to its construction, there was no ready supply of water to the town.
The Venetian ruler at the time was named Cento, and the water was known locally as Aqua de cento. Over the years, the name was truncated to Cento.
The fountain still provides water for the orange groves which surround it.
See the location on Google maps
Back to Lefke index.