The time in North Cyprus is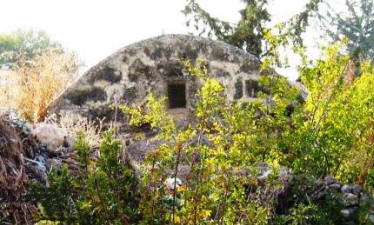 Panagia Tou Potamou Church
This church is in Ozankoy, near Kyrenia. The Byzantine building dates to the 15th century. It is a single aisled barrel-vaulted church with a cylindrical apse.
Only a few of the frescoes have survived, however the blue and gold Venetian style icon platform inside the church is in good condition. It is believed that the medieval grave under the southern arch belongs to the builder of the church.
The church is hidden behind a wall on the outskirts of the village. It is generally locked, but the key is available from the custodian at the house opposite, if he is there.
See the location on Google Maps
Back to Kyrenia index.