The time in North Cyprus is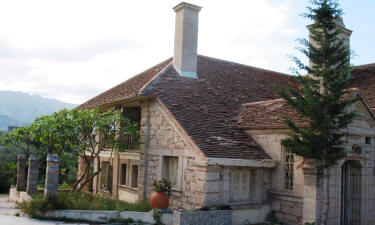 Girne Fine Arts Museum
The Girne Fine Arts Museum is situated to the west of the town, near the military hospital. The building was erected in 1938, and opened as a museum in 1975.
The museum contains European paintings and ceramics, together with objects from the Far East.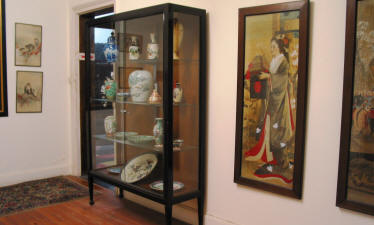 Fine Arts Museum Display
The items in the museum are displayed in three groups. There are various styles of oil paintings in the first group, some of which are original, and some are simply copies.
The second group is the richest displayed in the museum. These works are from the Far East, and give us some idea of the captivating elegance of the art. Decorated with mother of pearl and ivory on a lacquered surface, silk materials decorated with colourful silk threads, handiworks, pictures on material and paper, metal and porcelain works are some of the products which can be seen.
European porcelain works can be seen in the third group, especially dinner sets, jugs, vases and various lamps.
See the location on Google Maps
Back to Kyrenia index.