The time in North Cyprus is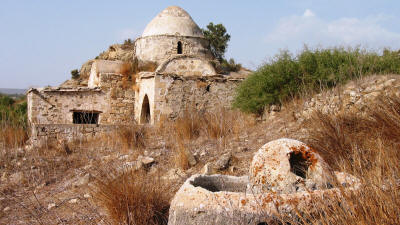 Panayia Kyra Church
This tiny Byzantine church dates from the 6th century. Around the church are the ruins of an ancient city which dates back to the late Roman period.
To find the church, take the road from Sazlikoy toMehmetcik. You will see it signposted along a rough track as you leave the village.
See the location in Google maps.
Back to Iskele index.