The time in North Cyprus is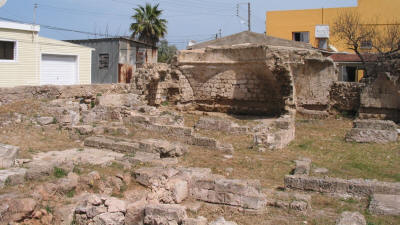 The Kizil Hamam
The Kizil Bath, also known as the Scarlet Turkish Bath, is one of the three baths built by the Ottomans in Famagusta.
Although it is now in ruins, the shape can clearly be seen.
The Kizil Bath can be found a few hundred yards along the road leading from the Land Gate.
See the location on Google maps.
Back to Famagusta index.