The time in North Cyprus is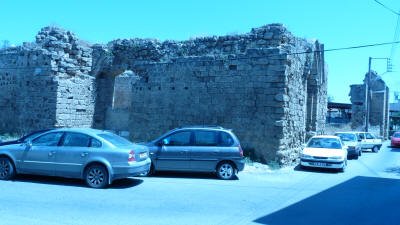 The Collapsed Churches
These two ruined churches can be found on a side street between the Land Gate (Ravelin), and the Sinan Pasha Mosque (St Peter and St Paul Churches).
Nothing is known of these churches, which date back to the 12th Century.
See the location on Google maps.
Back to Famagusta index.