The time in North Cyprus is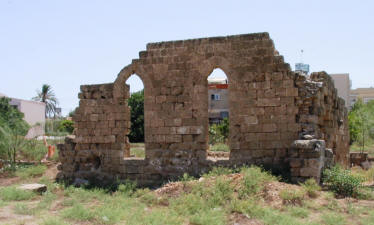 Ayia Photou Church
Ayia Photou underground church is in the north east part of the walled city.
The site is all that remains of a Franciscan monastery. Although the whole site is known as Ayia Photou, the name is, in fact, that of the southern ruins. The northern ruins are all that is left of the church of St Domenic, built in the 14th century.
In 1900, the area was cleared, and most of the rubble of the once St Dominic's church were removed, leaving only the cellar, which was used by the Orthodox as a sort of underground church.
See the location on Google maps.
Back to Famagusta index.